There is a general understanding that
getting married
(beyond all the obvious reasons for getting married) often helps with your tax situation. Tax deductions, increased tax brackets, and other perks often make it worthwhile. I would feel comfortable saying it USUALLY makes
financial sense
to go ahead and tie the knot, but here are a couple of reasons you may want to hold off on the nuptials or decide to file separately.
Both Partners are VERY High Earners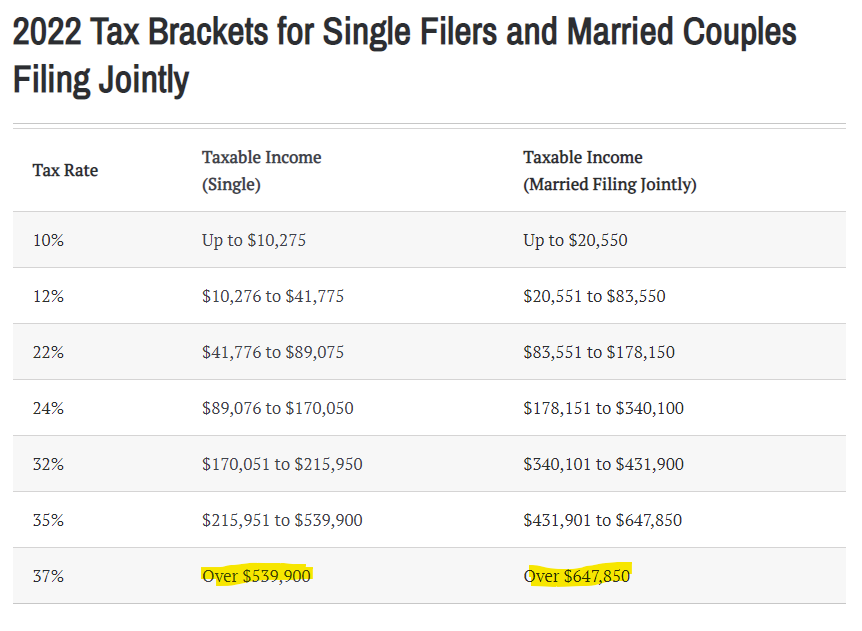 So, let's take a couple in which each partner makes $750K for a total of $1.5M. I'll save you the math details, but if they got married and filed jointly, they would pay roughly $510K in federal income taxes (consult your tax advisor as numerous variables may impact these numbers). If they remained single and filed as such, they would each pay about $241K in federal taxes totaling $482K. That's a savings of $28K... per year!
One Partner has Medical Expenses
One Partner is on a Student Loan Repayment Plan