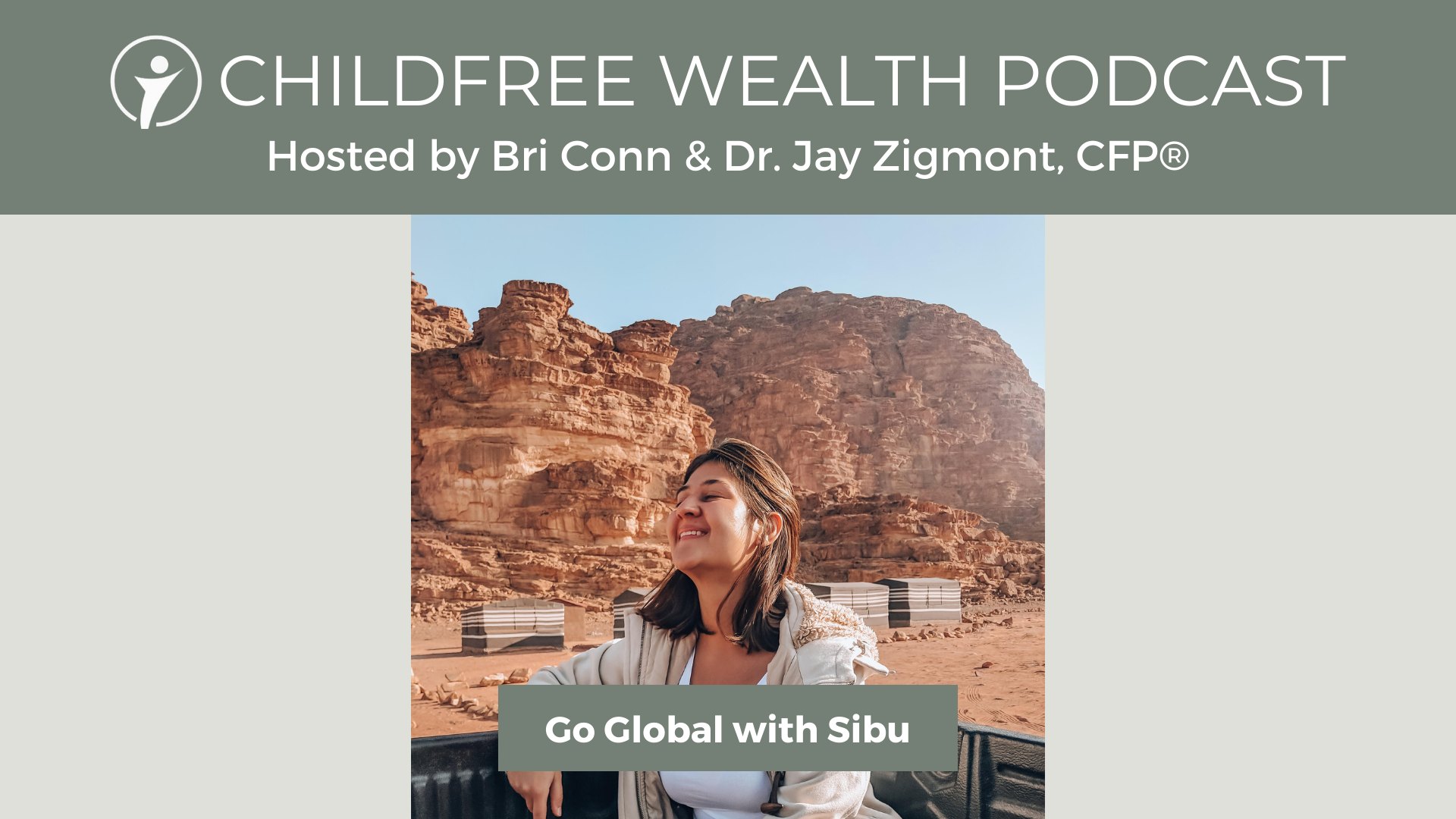 The Childfree Wealth Podcast, hosted by Bri Conn and Dr. Jay Zigmont, CFP®, is a financial and lifestyle podcast that explores the unique perspectives and concerns of childfree individuals and couples. In this episode, Bri talks with Sibu from Go Global with Sibu on Instagram.
In 2006 at 17 years old, Sibu moved to Guangzhou, China, without speaking a word of Chinese. Since then she's been traveling the world solo. A self described "global citizen, foodie, and fan of everything the world has to offer," she helps people learn how to take advantage of free travel & move abroad. No "rich parents, s()g@r d@ddies or hidden boyfriends" required.
Through Instagram, Sibu shares her travels & childfree life. Making the decision to be voluntarily sterilized she discusses what the process looked like & how long it took to complete. In this episode she shares the scrutiny she had to endure & how she knew it was the right step for her.
Resources:
Other socials: @GoGlobalWithSibu
Be sure to join the conversation by emailing us at
[email protected]
, following Childfree Wealth on social media, or visiting our website www.childfreewealth.com!
Disclaimer: This podcast is for educational & entertainment purposes. Please consult your advisor before implementing any ideas heard on this podcast.