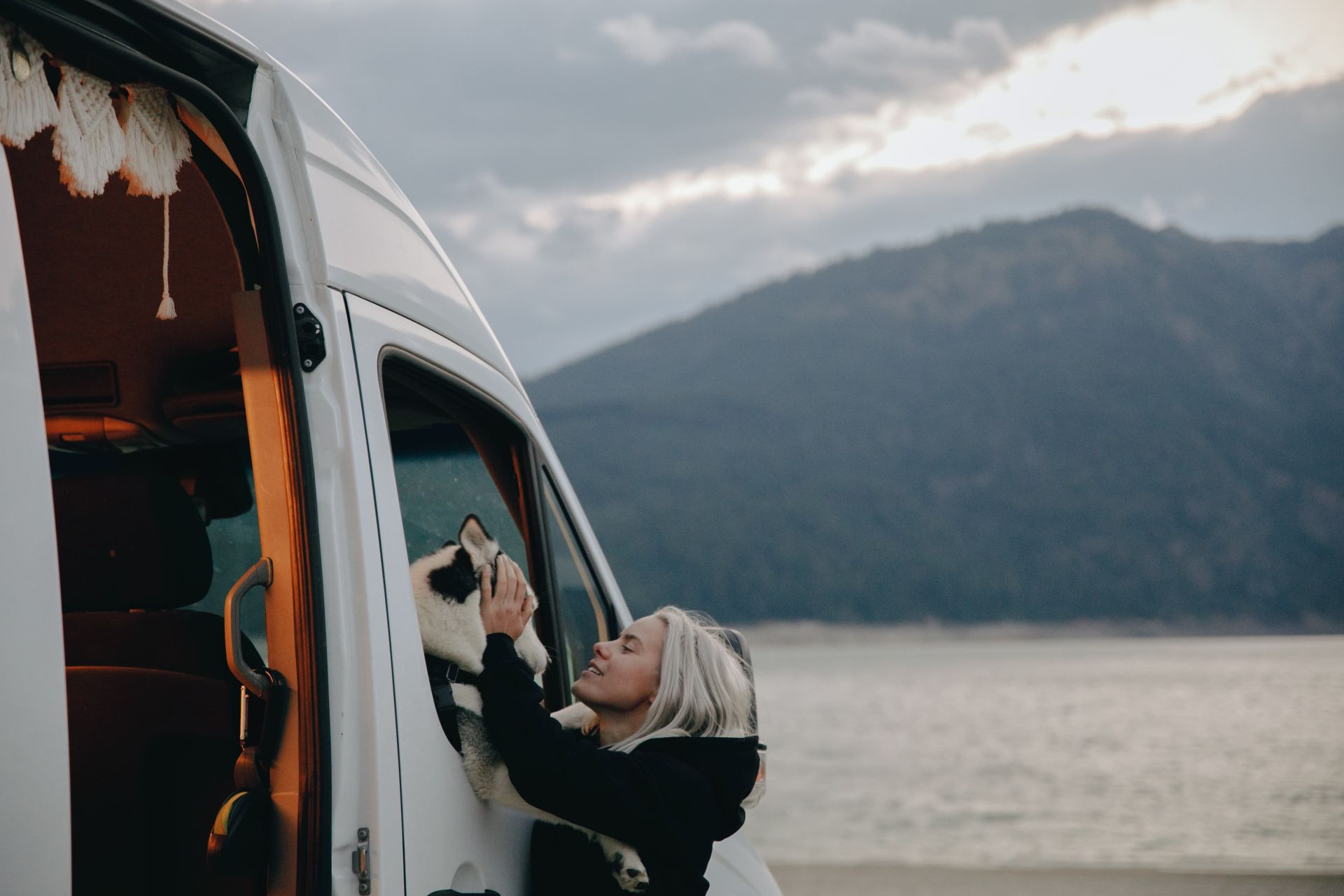 At Childfree Wealth, we take a unique approach to life and financial planning. Rather than 'taking over' or putting you into a forced structure, we help you learn the skills you need to manage your wealth with confidence.

Our team specializes in serving clients who are Childfree or permanently childless. While most financial planners center the needs of parents, we understand the unique needs of those who are planning a life and future without kids.
Hi, I'm Dr. Jay.
My wife and I are Childfree and it has a big impact on how we structure our finances. I started Childfree Wealth because I know that most financial advice assumes you have kids, and I wanted our community to have access to financial planning that is designed to meet our unique needs.


I grew up broke. No one taught me how to manage money. I earned my first million by the time I was 21, but without knowing how to manage and invest it, I'd spent it before I was 25.
I know how hard it can be to manage your money, especially if you haven't been taught the foundational principles of financial planning. I'm excited to share my knowledge with you to help you create a financial plan that supports the vision you have for your life.


I've been a life and business coach for over a decade. I have a PhD in Adult Learning from the University of Connecticut, an MBA from SCSU, and I am a Fee-Only, Advice-Only, Fiduciary; a CERTIFIED FINANCIAL PLANNER™; and a Childfree Wealth Specialist. I'm also the author of the book
Portraits of Childfree Wealth
and the co-host of the
Childfree Wealth podcast.
Empty space, drag to resize
Dr. Jay Zigmont, PhD, MBA, CFP®
Founder of Childfree Wealth
Childfree Wealth Specialist
Empty space, drag to resize
Corrinne McKenna, MBA, CFP®
Lead Advisor, Childfree Wealth Specialist
As married woman without children, and a professional that has worked in different roles ranging from professional pilot to financial planner, I embrace the idea that life follows no script and an unforeseen path usually takes us to places that enrich our lives in ways we never expected.


I have lived across the United States and internationally. In various homes, on a sailboat and even in a Sprinter van while exploring America's beauty. I use my financial resources, as well as the scarce resources of time and energy, to live a life directed by values that my husband and I captured in a simple spreadsheet nearly a decade ago - adventure, love, health, growth, meaningful work, and freedom.


What I bring to my financial planning clients is an enthusiasm for the road-less-traveled and the knowledge and experience to take that road in a way that doesn't threaten security or well-being. If you have a bold goal, I want to be your partner to help you get there. My passion is to work with people who hunger to be daring and different, and just need a battle-buddy to help them fulfill their bold dreams.


I've worked in financial planning and counseling since 2016 and I hold the CERTIFIED FINANCIAL PLANNER™ and Accredited Financial Counselor® designations. As a result of my background as a licensed commercial pilot and formally-educated graphic designer (hello, Left Brain and Right Brain!), I bring both an ability to plan for worst-case scenarios and to creatively construct a plan of action in my work as a financial planner.

You can schedule a no-cost, 60 minute introductory meeting with Corrinne at https://calendly.com/corrinne-childfreewealth/intro
I always dreamed of having kids, but found that motherhood wasn't possible for me. Since 2018, I've been building community and support for others who are involuntarily childless.

I joined the Childfree Wealth team in 2022 to help out with marketing and content creation.

While I'm a newbie to the world of finance, I am excited to be supporting the Childfree Wealth team behind the scenes so they can share their expertise with the Childfree and childless communities.

I have a Master's of Social Work degree with an emphasis in Community Empowerment and Program Planning, from the University of Georgia.
Empty space, drag to resize
Katy Seppi
Content Marketing Manager, Childfree Wealth
Empty space, drag to resize
Ashley Maready
Staff Writer and Editor
Empty space, drag to resize
I've been childfree since before I knew the term existed. Deciding at an early age not to have kids has enabled me to pursue my own goals, rather than live my life to serve others, as women are so often taught to do. This also extends to my financial life. 2022 was a journey of self-discovery, debt payoff, and setting money goals for the future.

I changed careers in 2021, after spending 12 years as a museum professional. I got to work for wonderful institutions in Pennsylvania, Arkansas, Kansas, and New York, but I never made enough money to feel financially secure and as if I could make real progress in my life.

Now I work as a digital content writer and editor, specializing in personal finance. I have found more financial success in 2022 than I ever had before, and I love sharing money advice. I want to help other childfree people learn how to manage their finances. I'm also queer and solo polyamorous, and I'm used to subverting societal expectations of what a woman is supposed to be and do. I'm thrilled to join Childfree Wealth as a staff writer and editor.

I have a Master of Arts in Applied History from Shippensburg University, and the research and communication skills I developed in my graduate program still serve me well even in my new role.
Childfree Wealth is a Investment Advisor registered with the SEC and, serving customers across the U.S. We are an Advice-Only, Fee-Only, Fiduciary Financial Planning firm, and only charge for our time (no AUM fee or minimum assets). Our goal is to make financial planning accessible for everyone. We only charge for time, and follow a passive investment strategy. That means we don't try to impress you with fancy tools, but rather focus on investments you can understand and manage yourself.

Childfree Wealth is designed around three concepts:
LIVE
We need to live our best life. At times we may need to make sacrifices, but only if it improves our life in the long run (has a return on investment).
LEARN
We need to be constantly learning how to improve. Learning means we are making measurable changes and seeing progress.
PLAN
We need to plan for both our current life and our future. The only way to be safe in the future is to have a plan and execute it well.