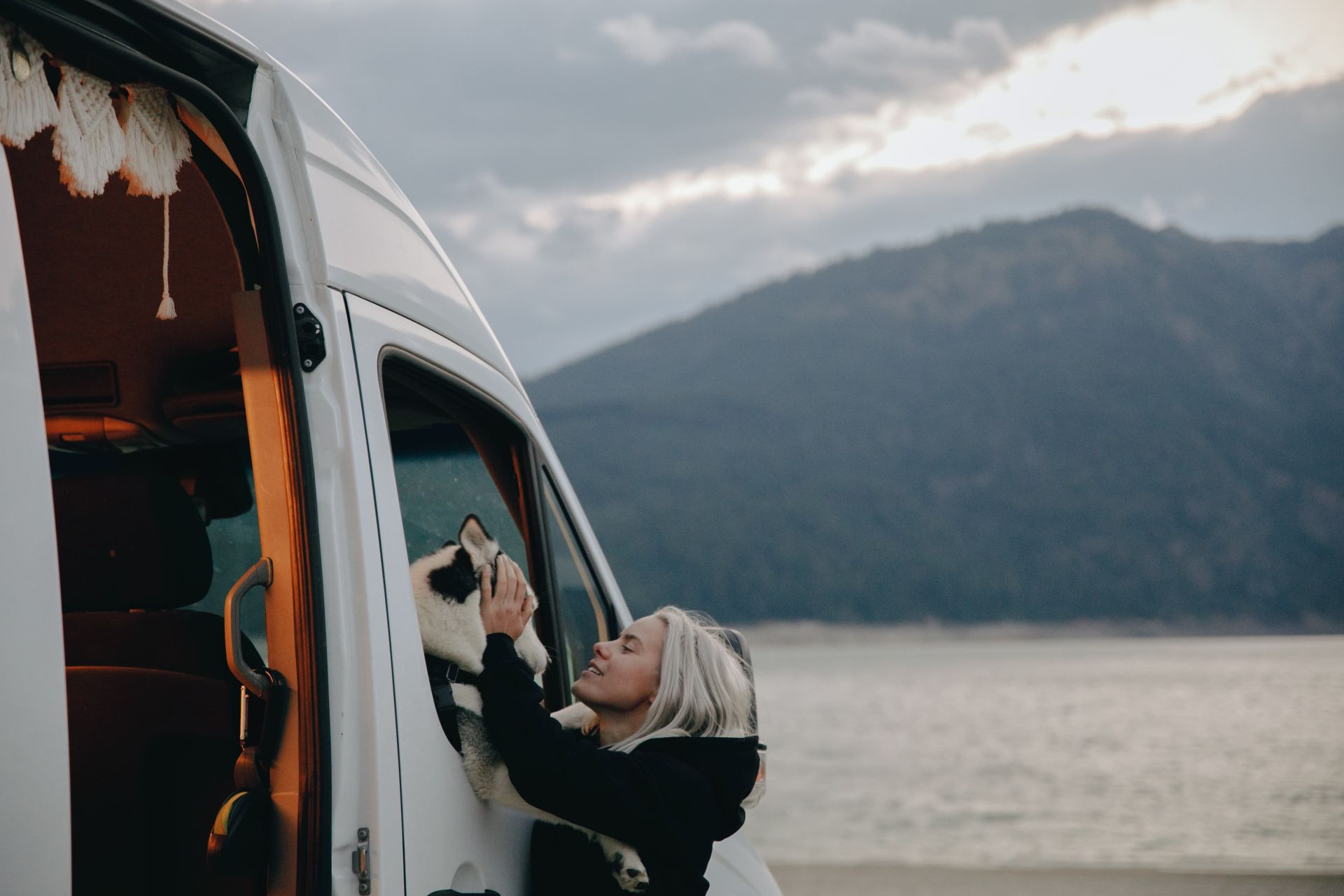 Childfree Wealth Specialist
At Childfree Wealth, we take a unique approach to life and financial planning. Rather than 'taking over' or putting you into a forced structure, we help you learn the skills you need to manage your wealth with confidence.

Our team of Childfree Wealth Specialists are trained to serve clients who are Childfree or permanently childless. While most financial planners center the needs of parents, we understand the unique needs of those who are planning a life and future without kids.
Hi, I'm Dr. Jay.
My wife and I are Childfree and it has a big impact on how we structure our finances. I started Childfree Wealth because I know that most financial advice assumes you have kids, and I wanted our community to have access to financial planning that is designed to meet our unique needs.


I grew up broke. No one taught me how to manage money. I earned my first million by the time I was 21, but without knowing how to manage and invest it, I'd spent it before I was 25.
I know how hard it can be to manage your money, especially if you haven't been taught the foundational principles of financial planning. I'm excited to share my knowledge with you to help you create a financial plan that supports the vision you have for your life.


I've been a life and business coach for over a decade. I have a PhD in Adult Learning from the University of Connecticut, an MBA from SCSU, and I am a Fee-Only, Advice-Only, Fiduciary; a CERTIFIED FINANCIAL PLANNER™; and a Childfree Wealth Specialist. I'm also the author of the book
Portraits of Childfree Wealth
and the co-host of the
Childfree Wealth podcast.
Dr. Jay Zigmont, MBA, CFP®
Founder of Childfree Wealth
Childfree Wealth Specialist
Ashley Maready
Staff Writer and Editor
I've been childfree since before I knew the term existed. Deciding at an early age not to have kids has enabled me to pursue my own goals, rather than live my life to serve others, as women are so often taught to do. This also extends to my financial life. 2022 was a journey of self-discovery, debt payoff, and setting money goals for the future.

I changed careers in 2021, after spending 12 years as a museum professional. I got to work for wonderful institutions in Pennsylvania, Arkansas, Kansas, and New York, but I never made enough money to feel financially secure and as if I could make real progress in my life.

Now I work as a digital content writer and editor, specializing in personal finance. I have found more financial success in 2022 than I ever had before, and I love sharing money advice. I want to help other childfree people learn how to manage their finances. I'm also queer and solo polyamorous, and I'm used to subverting societal expectations of what a woman is supposed to be and do. I'm thrilled to join Childfree Wealth as a staff writer and editor.

I have a Master of Arts in Applied History from Shippensburg University, and the research and communication skills I developed in my graduate program still serve me well even in my new role.
I grew up hearing family members talk about money constantly. I'd be told I needed to create a budget or should only purchase things in cash. Principles that although good, left me confused and defeated.

In college, I received some scholarships while my parents paid for the rest of my education. Their help is a huge privilege that I'm grateful for every day. While completing my undergrad I was also working full-time but still hadn't learned how to manage money causing me to make some major mistakes. Through social media, books, & the internet, I learned more about personal finance. Eventually, I was able to come back from my mistakes.

I hold a Bachelor of Arts in Communication from the University of North Dakota and have been in marketing since 2017. Now, I'm using my marketing skills to increase personal finance education & am an Investment Advisor Representative. I'm also the co-host of Childfree Wealth Podcast.
Bri Conn
Paraplanner & Marketing Manager
Childfree Wealth is a Investment Advisor registered with the SEC and, serving customers across the U.S. We are an Advice-Only, Fee-Only, Fiduciary Financial Planning firm, and only charge for our time (no AUM fee or minimum assets). Our goal is to make financial planning accessible for everyone. We only charge for time, and follow a passive investment strategy. That means we don't try to impress you with fancy tools, but rather focus on investments you can understand and manage yourself.

Childfree Wealth is designed around three concepts:
LIVE
We need to live our best life. At times we may need to make sacrifices, but only if it improves our life in the long run (has a return on investment).
LEARN
We need to be constantly learning how to improve. Learning means we are making measurable changes and seeing progress.
PLAN
We need to plan for both our current life and our future. The only way to be safe in the future is to have a plan and execute it well.
Guiding Principles
Principles matter. At Childfree Wealth, we have a set of principles that guide both our practice and the financial planning we recommend.

In full transparency, we want to share our principles here:
Overarching Principles
We provide ongoing financial planning to Childfree and Permanently Childless people. We define Childfree as that you "don't have kids and aren't planning on having kids." How you got to the point where kids aren't part of your plan is your own business. It does not matter if you are Childfree by choice, Childless not by choice, or Childless by circumstances, the bottom line is that your financial plan changes once kids are not part of your current and future life.

We embrace everyone. We are committed to diversity and inclusion in both the people we serve and those we hire.

We believe in and support reproductive health, rights, and justice.
Financial Principles
Follow Us on Social Media!